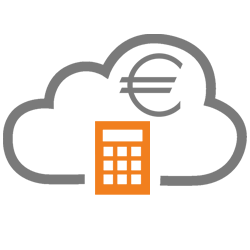 Digital accounting refers to the formation, representation, and transmission of financial data in an electronic format over the internet. Its benefits are related to increased task accuracy, reduction of costs and automation of intelligent data analysis.
At EKJ, we combine Accounting, Taxation, and IT expertise to design and implement innovative technology solutions for your business. We are dedicated to automating finance process. Consolidating and simplifying data collection through standardization practices, enables users to move away from demanding manual processes, whilst significantly improving accurate reporting.
Our clients can be ahead of the competition and achieve the following:
Real-time cash flow
The business information can be accessed remotely, the results can be tracked from anywhere, anytime and be available to make quick and assertive decisions.
Reduction of costs
The cost of issuance, handling and archiving of paper documents are drastically reduced and the time saved from the staff can be used more productively.
Automation and scalability
As a result of the merging of the Internet to the business process automation mix, has resulted in the geographical barriers being further reduced. When the systems are integrated, then the financial information can be exchanged quicker, the business saves time and the employees can focus on analyzing and interpreting information.
Security and agility
When using a reputable Cloud provider, businesses and organizations can safely store their data in the cloud, which has been shown to be more secure than a traditional on-premise solution, especially when it uses SSL/AES 256 cipher technology and encryption of information is used. Cloud infrastructure is far more convenient since it does not require physical installation and maintenance of both H/W and S/W, thus reduces the costs of purchasing and maintaining the systems.
Accounting and business consulting
When the accounting systems are integrated, then the accountant can focus on result analysis and provide actionable accounting consulting. This has enabled EKJ to go beyond its traditional roles and offer high quality business consulting, with financial analysis that is of great assistance in the decision making process of our clients, through the delivery of highly customized reports.